Here are some pictures of the recent custom cars/fabrication.
1970 Series one Datsun 240Z: ground up restomod. All custom services performed in house from start to finish. (This is my personal Z project and reflects my most recent work).
Shown in pic:
-Custom Airdam/Splitter section grafted onto the OEM front valance
– Custom side skirts with air channeling guides.
– Fender flare install:
Front fender sectioned and "lip" welded on to protect tire. Rear 1/4 panels sectioned and welded to seal gap and add strength.
How it started….
…stripped down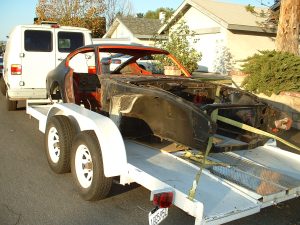 …media blasted and unfortunately a lot of body damage discovered from previous owners. Although there was a bit left to undo in the "bondo" and damage department, this car was personal to me and I refused to scrap her. Plus, practice never hurt so metalworking and perfecting was only a matter of time put into it. The body now only has a thin layer of filler in very few parts and most of the metal has been reshaped to original.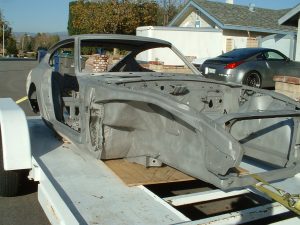 …rusted panels replaced
…some metal was in such poor shape that it had to be tediously welded and grinded in stages to reform the metal and grind into shape as seen below. A lot of time was spent undoing poor body repair jobs from previous collisions. Our thoughts are that most Z cars CAN be saved and we always opt to restore instead of scrapping the project and finding a cleaner candidate. After all, that's the beauty of metalworking. Anything can be restored with enough effort.
The pinch rails had to be dealt with since they were in such poor shape.
Structural strength was of utmost importance so every panel was either stitch or seam welded. Extra attention was given to strengthening certain areas of the chassis shown below. The goal was to make the monoqocue stronger then new, then reinforcing everything. The rollcage and external bracing will top it off.
New heavy gauge Frame rails were welded in to replace the old tired steel.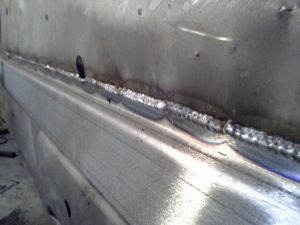 Creating the rear diffuser arch.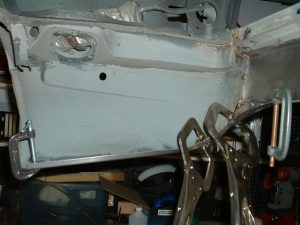 -Rear air diffuser section: Body and rear frame had to be modified extensively to make this work. The rear apron was cut out and fabricated to shape. Rear section is braced and boxed in to protect fuel tank from impact.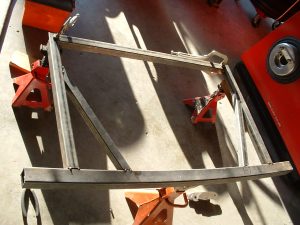 -Rear wing/stabilizer section. Built for added stability in the rear at high speed and during cornering. Entire section except for the Composite wing was hand made for this specific application. The Dove tail section promotes high speed stability and minimizes turbulence while the upper section creates the necessary downforce.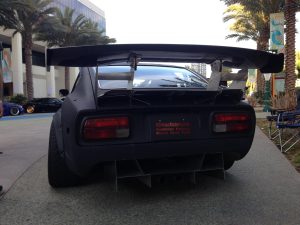 -Front, center, and rear section are all covered decreasing overall  under chassis turbulence.
-Engine swap including custom air guides to Front mount intercooler and radiator layout with guides and shrouding.   …..and A little bit of color.
– Race prepped VG30DET.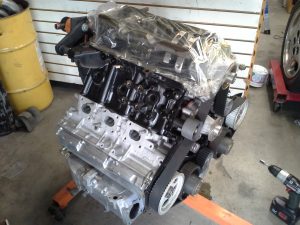 Attention to the details that matter: Keeping the air channeled properly and the heat where it belongs.
-Complete custom front and rear suspension layout. -Rear (subframe) suspension is from a Nissan Silvia. Front suspension barrows parts from a few different Nissans.
Other fabricated/Custom parts:
Custom built Airdam/Splitter sections are offered for most makes and models at a reasonable price. Why buy off the shelf, when you can have Form, Function AND originality.
– Widebody flare setup with custom inner fender and bracing made of aluminum to strengthen the body after the quarter panels have been sectioned.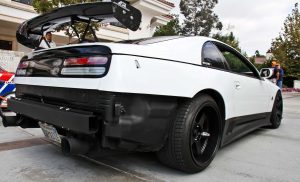 People in USA order more remedies per man than any other place. The availability of medicaments marketed by online pharmacies is no doubt a contributing problem to formula preparation abuse epidemic. Today more than quoter of men aged 40 to 70 reported some degree of erectile difficulties. Many web-sites offer to their customers Viagra. Have a question about Viagra and "herbal substitute for viagra"? What consumers talk about "natural viagra substitutes"? Other point we have to is "otc viagra substitute". The signs of sexual problems in men turn on lack of sexual fantasies. But only your physician can determine if Viagra or other medicament is good for you. Internet is a ideal way to find a dispenser in your area who treats such malfunction.